Roseville was recently named the 10th best place to raise a family in California and it is easy to see why – there are many qualities about this city that make it a wonderful place to settle down in.
It has affordable housing, an excellent school system, plenty of parks and play grounds, good hospitals staffed with the best doctors and families are able to earn a good salary without straining themselves.
Roseville is the biggest city in Placer County in California and it is located in the metropolitan area of Sacramento. As of today, it has an estimated population of about 135,000 residents. It was first incorporated as a city in 1909 but has a history that goes a little further back.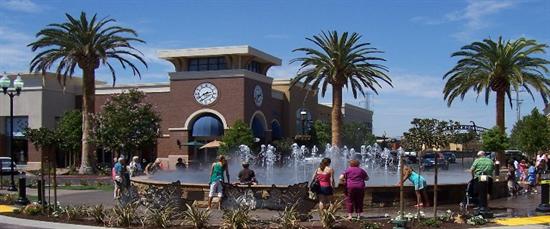 Roseville wasn't first known by that name. It was originally a coach station by the name of Grider's. When the railway line eventually cut through it its name was changed to Roseville Junction which was later changed to just Roseville.
Interstate 80 and State Route 65 both go through the city. Today, Roseville is a thriving city that has great places to live, work, play and get entertained. Whether you are single or you have a family this city has something that will make you want to stay.
A Brief History of Roseville
The history of Roseville mainly features the railway line – it was a railway town for many years. The Southern Pacific Railroad Company moved its headquarters here in 1909 and that is when the city was incorporated.
The railway line was the main provider of jobs for many decades. By 1925, the city had a population of 6,425 people and the railway employed 1,225 of them. When the Second World War came around the city experienced a boom because there was increased travel.
The real changes in Roseville happen in the '50's when air travel came into the picture. People were no longer travelling as much so the railway company was not able to employ as many people as before.
In addition to that, the railway company also installed additional tracks that helped people to travel in California without necessarily passing through Roseville. Once the intestate was completed in 1956 most people moved uptown and the downtown slowly declined.
The city's population continued to grow as many companies relocated to California in search of the tech dream. These new companies were the new employers – although the railway company still employed some people many were absorbed by the new businesses that were relocating there.
Companies like Helwlett Packard and NEC moved their headquarters there. Today, it is a booming city that has all the amenities needed to make it work.
Roseville Climate
Roseville has a climate typical to other parts of California – it has cool wet winters and hot dry summers. Temperatures can get to about 39F in winter and in summer, days can grow as hot as 111F. It has been known to experience severe weather in some years and in 2014 a tornado passed through a neighborhood in the city.
Schools in Roseville
If you have children you will definitely be concerned about the schools in Roseville. You will be happy to know that there are plenty of excellent schools, both public and private, throughout this city. Your children can take school transportation or if you prefer it, you can pick and drop them yourself.
As for universities, there are several in the area including Brandman University and William Jessup University. There are plans for the University of Warwick in England to build a campus there and the Sacramento State University also plans to build a campus there.
Employment
Roseville has lower unemployment statistics than many other cities in California and around the country. If you are moving there to get a job you will most likely to get one because there are many big employers there including Kaiser Permanente, Helwett Packard, Sutter Roseville Medical Center, Union Pacific Railroad, the Roseville City School District and Wal-Mart. The economy is generally healthy and anyone with a moderate amount of skills and education can make a good living here.
As for housing, there is a mix of options and you can choose from a wide variety of real estate available. The latest statistics show that you can get a home for an average of about $350,000. There are excellent health services and which include a few major hospitals and many smaller clinics.
Entertainment and Restaurants in Roseville
Roseville was not too long ago ranked as the 90th small town in America and just by looking at the availability of malls and restaurants you can see why. Roseville is a regional shopping destination in Sacramento and shopping is one of its biggest income earners.
The Westfield Galleria is the biggest mall in the city and it is also the 2nd largest in North California. Fountains at Roseville is another retail center that has all kinds of different outlets that you can shop in. There are many other smaller malls in the city and whatever you are looking for, you can be sure that you will find it in Roseville.
As for restaurants, there are many top class ones that cater to different cuisines – there are more than 175 of them. If restaurants are not the thing for you you can always relax in one of the 60 parks that dot the city or go to see a movie on one of the 60 movie screens.